COSAM » Departments » Alumni » Events » "Night in New Orleans" at the Arboretum
"Night in New Orleans" at the Donald E. Davis Arboretum
APRIL 14, 2012
WHAT:  You are invited to become a part of the Arboretum Family at Auburn University.  For almost 50 years the Donald E. Davis  Arboretum has been a quiet beautiful sanctuary that many Auburn students, alumni, and friends have strolled through.  The Founder's Oak, over 150 years old and a part of the API campus in the late 1800's, could truly tell some stories if it could talk.  Would it remember you sitting in its shade or walking through the gardens?   The Arboretum is also a classroom.  The year 2011 saw six colleges within Auburn University and many of the area schools, as well as several other groups, utilizing the Arboretum.  In addition to those numbers, there were 2,500+ outreach students through the gates.  This year has started off with wonderful news.  The Arboretum's Oak Collection has been granted full status by the North American Plant Collection Consortium as a "significant botanical collection." Help us ensure this treasure will be enjoyed by future generations. Please consider your options and understand it is through the efforts of many in the family that we and Auburn attain significance.  Will the Founders Oak find your descendants under its branches?  We hope so.
WHEN:  Saturday, April 14, 2012 beginning at 6:00 pm
WHERE:  Donald E. Davis Arboretum; 100 Garden Drive; Auburn University, AL 36849
SPONSORSHIP:  Sponsorship opportunities are available to businesses and individuals at the following levels: 
Patriarch

$5,000

4 tables of 8

Premium seating & parking

Prominent program listing

Special recognition

Descendant

$2,500

3 tables of 8

Prominent program listing

Special recognition

Heir

$1,000

1 table of 8

Program listing

Kin

$100

Individual ticket

CONTACT:  For more information, or to become a sponsor, please contact Kim McCurdy at 334.844.7780 or kcm0021@auburn.edu. 

HONORARY COMMITTEE:
Mr. Terry Andrus
Coach Pat Dye
Mayor Gary Fuller 
Mayor Bill Ham
Dr. and Mrs. Michael O'Brien
Mrs. Barbara Patton
Interim Dean and Mrs. Chuck Savrda
Dr. and Mrs. Scott Sprayberry
Mrs. Lolly Steiner
Dr. and Mrs. W. Lee Warren
Mr. John Wild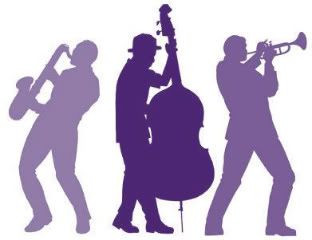 Last Updated: 06/08/2016