There's something very special about this place.
You'll sense it when you stand under the oaks at Toomer's Corner. You'll feel it when you're greeted by your future classmates on the red brick sidewalks that snake through campus. You'll know it when you hear "War Eagle" shouted across Samford Lawn.
Your campus visit to Auburn will feel both familiar and exciting: like coming home again for the first time.
Scheduling a Campus Visit
You have so much to add to the Auburn story. During your campus visit, you'll get a sense for how your talents, passions and goals can be supported by Auburn's nationally ranked academic programs, welcoming community and rich traditions.
10 Things To Do When You Visit Auburn
Listen
The clock tower at Samford Hall plays the fight song at noon each day!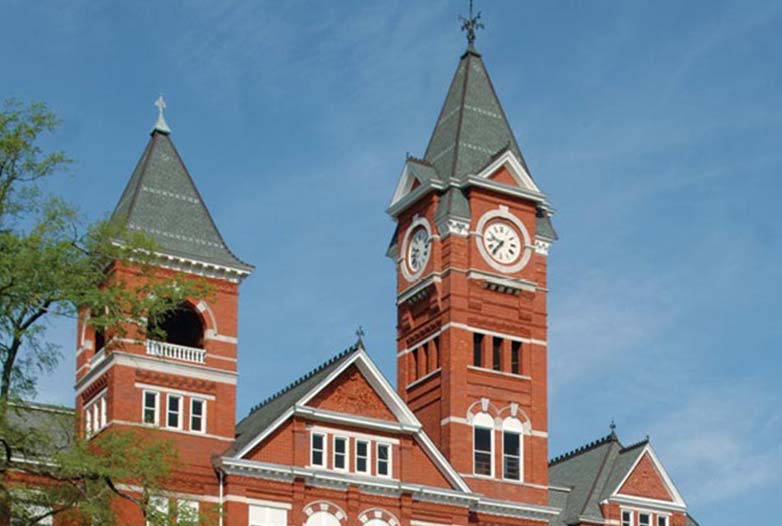 Pick Up a Paper
Check out the latest issue of the campus newspaper, The Auburn Plainsman.
Get Outdoors
Enjoy the Davis Arboretum on campus or go biking at Chewacla State Park or hiking at Kreher Preserve and Nature Center.
Indulge
Enjoy a lemonade at Toomer's Drugstore downtown.
Grab Gear
Buy some school spirit at the Auburn University Bookstore.
Educate Yourself
Visit the building where your major is located.
Speak to Students
Ask current students about life at Auburn.
Become a Fan
Discover our Auburn athletics history by visiting the Jonathan B. Lovelace Museum & Hall of Honor in the Auburn Arena.
Discover
Visit the library to check out the resources and study lounges.
Art Out
See the collections at the Jule Collins Smith Museum of Fine Art.